Five of Swords
Conflict · Defeat · Loss · Low self-esteem · Separation
Five of Swords's Meaning
This card indicates conflict in your life. Worse yet, it is closely associated with defeat. It is likely that the defeat will be traumatic, and you will need to retreat and regroup. Your may have suffered injury to your pride or self-esteem, but the V of Swords is also a warning of a potential to get caught in the cycle. Handle defeat with grace, move on, and success will come to you.
Past
The failures you have experienced are the result of your overestimations and inabilities. In order to succeed, you must be honest with yourself.
Present
An unrealistic attitude may cause you to experience defeat. Your mistake will cause pain. Be realistic in your expectations in order to assess and move past the conflict.
Future
Take your losses with grace and do not give in to despair; you can create victory from the results of any defeat.
Yes / No Key Interpretation
The Five of Swords suggests conflict, discord, and troubles to come. There could be a loss, defeat, or painful separation in the near future accompanied by feelings of brokenness and low self-esteem. Nothing associated with this card is of a positive nature, and thus, your answer is no.
Key Dates, Timing, and Astrology.

Aquarius
Key dates: January 20 to January 29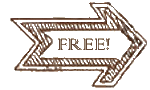 Free Tarot Reading