Five of Wands
Anxiety · Conflict · Disagreement · Strife · Struggle
Five of Wands's Meaning
The Five of Wands is never a welcome card, as long tradition suggests you will be in line for struggle and aggravation. Pay close attention to the surrounding cards to discover clues about which areas of your life will be subject to these conflicts. Expect them to be rooted in competition, and console yourself that a positive solution is not outside your reach. Just be prepared for the possibility that the victory will come at a personal cost.
Past
The battles you have faced has led you to boldness of character. This is a valuable trait, but only in moderation. Facing adversity requires tact, and it may feel as though your progress is too far delayed by the obstacles in your path.
Present
A miscommunication or misunderstanding will pose obstacles to your progress.
Future
There will be an opportunity in the future that requires you to tame your boldness in order to succeed. No one can decide your actions but you, so rely on your strength of will to achieve balanced progress.
Yes / No Key Interpretation
The Five of Wands suggests being challenged in some way and having to defend yourself against others. It brings with it feelings of struggle, anxiety, and overall unease with internal battles yet to come. The negative foreboding presented with this card provides an answer of no.
Key Dates, Timing, and Astrology.

Leo
Key dates: July 22 to August 1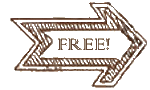 Free Tarot Reading