Four of Pentacles
Certainty · Possessive · Reliable · Security · Tenacity
Four of Pentacles's Meaning
Perhaps through a gift or inheritance, or possibly through your own business acumen, you are on a path leading towards financial and material security. This will likely be a pleasant chapter of your life, wherein your emotional and spiritual needs are satisfied.
Past
Your ability for hard work and your dedication will bring you material success. A recent trade, proposition, or commercial venture is adding a deeper significance to your life.
Present
You will receive financial rewards for the effort you have shown. You will triumph, but this victory will be hollow if seen only as monetary gain.
Future
To maintain your financial security, avoid excess and stick to your strengths of reliability and resourcefulness. You can achieve leadership, power, and wealth, but only through great effort and sacrifice.
Yes / No Key Interpretation
The Four of Pentacles stands for security, stability, and the presence of elemental balance in your life. It suggests being smart and frugal with what you have and remaining on a strict budget but with the security of only positive outcomes. Moving forward will likely require tenacity. Your answer is yes.
Key Dates, Timing, and Astrology.

Capricorn
Key dates: January 10 to January 19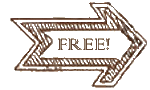 Free Tarot Reading