Four of Swords
Delays · Healing · Rest · Sickness · Withdrawal
Four of Swords's Meaning
Representing order and stability, combined with the tumultuous nature of the Swords, the IV of Swords offers your respite from the battles in your life. The peace may be temporary, but appreciate it while it lasts. It may point towards recovery from prolonged illness.
Past
The plans you have already made may not properly guide you through the changes coming. The shadow you have felt hanging over you will soon pass, and the warmth of your life will return.
Present
Organize and examine your thoughts in solitude. Your dormant qualities of inner strength and self respect will guide you.
Future
Take the generous time you have to plan the course of your future. There is no rush to decide what is best for you and the people you care about.
Yes / No Key Interpretation
The Four of Swords points toward some sort of sickness or withdrawal. However, it also brings with it rest, healing, and order. Other interpretations could be simply taking a needed break or calling a truce. The position of this card is fairly mild but overall positive. The answer is most likely yes.
Key Dates, Timing, and Astrology.

Libra
Key dates: October 13 to October 22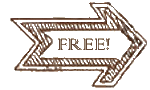 Free Tarot Reading