Four of Wands
Celebrations and happiness · Completion · Harmony · New beginnings · Pleasure
Four of Wands's Meaning
Peace and security follow in the wake of the Four of Wands, usually in the smaller aspects of your life. Do not let the limited scope bring you to underestimate the joy that simple successes can bring, however: This is a card of good endings and fresh starts. Its presence should be welcome if you are beginning a new relationship -- or a new phase of one, such as marriage or engagement -- and is especially good for those about to move residences.
Past
Your consistent efforts have resulted in reward and satisfaction. The drive to create or build something has been developing in your subconscious.
Present
Accept the support of friends and loved ones, as you cannot be strong all the time. You are on track to completing something meaningful, so do not forget that you are not alone.
Future
By believing in yourself and applying positive energy to your decisions, you will achieve prosperity. The foundation of your future will be laid on the good deeds of your present.
Yes / No Key Interpretation
The Four of Wands represents pleasurable and harmonious new beginnings. It stands for successfully completing something in your life and brings with it feelings of happiness, balance, and forward progression toward good things to come. The answer you are seeking is yes.
Key Dates, Timing, and Astrology.

Aries
Key dates: April 11 to April 20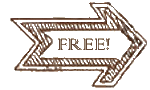 Free Tarot Reading