Page of Pentacles
Attentive · Motivated · Scholarship · Skillful · Studious
Page of Pentacles's Meaning
The Page is always an intellectual card, and the suit of Pentacles is traditionally associated with introspection and conscientiousness, which may form the basis of your own personality. When acting as a portent, the Page brings good tidings for you or young people close to you, likely in academic or financial fields.
Past
The ambitions and idealism of your past will bring success from your newest ideas. You are in the process of developing a new hobby or occupation.
Present
There is news coming that portends the arrival of change. Although not immediate, prepare to evaluate the risks and rewards of new ventures.
Future
You will gain insight into your future if you remain attentive and studious of the signs around you. Everything you need to know is available now if you take the time to understand it for later.
Yes / No Key Interpretation
The Page of Pentacles represents a skillful, attentive, and studious youth who is both self-disciplined as well as a go-getter. He could indicate some sort of promotion or acquiring a new, enjoyable hobby in the near future. The overall mood of this card is positive and suggests that the answer is yes.
Key Dates, Timing, and Astrology.
No astrological attribution
Key dates: Winter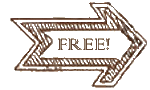 Free Tarot Reading