Queen of Pentacles
Abundance · Financial help · Practicality · Prosperity · Wealth
Queen of Pentacles's Meaning
The Queen is a card steeped in the tradition of family, and reflects a person, usually a woman, who is financially adroit, and possess a very pragmatic, practical, nature. This person will come to your aid in some financial matter, most likely advice on how to better manage your money.
Past
You will be granted the opportunity to create a secure environment by the talents you have been developing. The help you give and continue to give to those in need will be a significant source of fulfillment.
Present
A feminine influence in your life will give you some practical advice. This advice will help you create abundant prosperity.
Future
Effectively utilizing your talents will lead you to financial success. Keep in mind your more practical behaviours and prosperity will find you.
Yes / No Key Interpretation
The Queen of Pentacles is a practical, organized, and reliable multi-tasker. She brings with her abundance and wealth but also requires an ability to love yourself and be unafraid of the change or journey that could lie ahead in order to achieve your goals. This card definitely points to yes.
Key Dates, Timing, and Astrology.


Sagittarius & Capricorn
Key dates: December 13 to January 9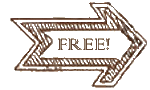 Free Tarot Reading