Seven of Wands
Coping and Resistance · Courage · Long-term successes · Perseverance · Strength
Seven of Wands's Meaning
You almost certainly have great reserves of courage, and the perseverance to see yourself through difficult times. You may not be aware you possess these qualities, but you will find yourself needing them soon. Expect conflicts, possibly small, but more likely significant. It is not certain where they will arise, but there is no doubt you possess the ability to overcome your adversaries.
Past
Despite slow progress, your determination and sustained efforts will lead you steadily forward. Do not give up.
Present
There is a great conflict approaching, but do not fear. Through courage, you will overcome this hurdle and experience a major change in your life as a result.
Future
Continue to believe in yourself. The odds may be against you but you have the power to beat them. The courage to fight on and accept challenges will lead you to a bright future.
Yes / No Key Interpretation
The Seven of Wands represents long-term success due to the strength it takes to overcome obstacles and being able to take on calculated risks. Using courage to stand up for yourself and what is best is what this card is all about. The answer you are seeking is yes.
Key Dates, Timing, and Astrology.

Leo
Key dates: August 12 to August 22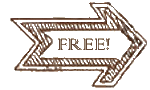 Free Tarot Reading