Six of Pentacles
Distribution · Donation · Favour · Prosperity · Solvency
Six of Pentacles's Meaning
Success in your life is bound up to generosity. This may mean your prosperity will arise from your investment in others, perhaps a financial investment, or maybe advice and support for a friend. This card can also mean the reverse, that your success will arise from the generosity of someone else. The two are, of course, not exclusive, and drawing this card suggests you naturally lean towards benevolent acts and charity.
Past
Your fair consideration of others in the past will lead you to success in the present.
Present
Your fervour for life and faith in your own talents will be renewed. The joy of being able to help someone in need will illuminate the bigger picture.
Future
Keep in mind that the kindness of others is out of your control, but you are totally capable of bestowing favours on others. If you seek a favour, it may do well to give freely to others.
Yes / No Key Interpretation
The Six of Pentacles means success, prosperity, and generosity. It suggests financially helping others, giving donations, and selfless charity. There is positive favour and an overall sense of good fortune and happy payoffs in the future. The answer you seek is most likely yes.
Key Dates, Timing, and Astrology.

Taurus
Key dates: May 1 to May 10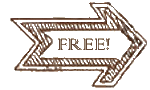 Free Tarot Reading