Six of Wands
Completion · Good news · Reward and Recognition · Success · Triumph
Six of Wands's Meaning
Your past efforts are about to pay dividends if you find the Six of Wands in your spread. Whether in the form of recognition for your past work or material reward, some level of success is in your future. If you are waiting for some particular news, this card is most likely a portent of good news. However, it is also gentle reminder that magnanimity and grace should accompany your success. To avoid losing friends and inviting retributions, do not let the good fortune go to your head.
Past
The effort and inspirations of your past have brought you to where you stand now. Continue on your path and you will find rewards.
Present
There is good news coming. Though it may be conditional, this change will greatly aid your pursuit of fulfillment.
Future
There is triumph at the end of your road. To find it will require careful navigation and the removal of opposition, but all that you desire can be achieved.
Yes / No Key Interpretation
The Six of Wands shows triumph, victory, and success in your endeavors. It suggests a person feeling exalted because of winning and finding the inspiration needed to move forward. Good news is the overall feeling in the presence of this card. The answer is yes.
Key Dates, Timing, and Astrology.

Leo
Key dates: August 2 to August 11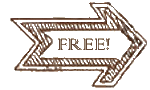 Free Tarot Reading