Strength
Energy · Facing problems · Strengh · Vitality · Willpower
Strength's Meaning
Strength is the rawest form of power, and you possess it in some form. It is a very happy card if you are fighting illness or recovering from injury. As might be suspected, its influence over you, and the use you put it to, can trend towards light or dark. You likely trend towards facing your problems courageously, head-on, and conquering them through perseverance and will. With this ability to overcome life's obstacles, though, comes the responsibility to control yourself, and it this card may be a warning to take command of your own actions or emotions before they damage you or the people you care about.
Past
Your strength is balanced and you have both physical endurance and mental strength. This inner strength may lead you to explore the other potentials for your abilities.
Present
Do not turn down any offers that will change your future. Have faith in your own convictions, and be strong enough to trust where you will land.
Future
There is a strong, energetic release in your future which will lead you into major life changes. By understanding your true value, you will make the most of a wonderful chance to improve your life.
Yes / No Key Interpretation
The Strength card shows a presence of self-assurance and confidently facing problems in your life. It suggests a person who enjoys power but has the capacity to exercise great self-control in all matters. Patience and strength may be required in your pursuits, and the answer you seek is most likely yes.
Key Dates, Timing, and Astrology.

Leo
Key dates: July 22 to August 22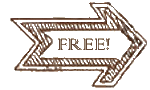 Free Tarot Reading