The Magician
Confident · Creative · Important communications · Skillful · Talented & proficient
The Magician's Meaning
The Magician generally associates with intelligent and skillful communicators. His presence in your spread indicates a level of self-confidence and drive which allows you to translate ideas into action. A practical card, the revelations it brings are best applied to the pragmatic and physical aspects of your life, rather then the ephemeral or theoretical. Your success in upcoming ventures in politics or business will likely hinge upon your own strength of will and determination.
Past
Your confidence and creativity have allowed you to effectively make your ideas into reality. You have found success through intelligence and skillful execution.
Present
Presently, there is a need for your knowledge and skills to influence the changes that are occuring. In order to make the changes beneficial, you must play your cards right.
Future
The future before you is uncertain, presenting both risk and opportunity. The possibilities will be influenced by the friendships you have nurtured and the support you have from those who are close. A triumph or creative success may bring about a new beginning for you.
Yes / No Key Interpretation
The Magician is symbolic of action and power in your life. Its positive connotations illustrate someone who is a smooth talker and good at all aspects of communication. This card suggests using your strong will power to move forward and take action. The answer to your question is yes.
Key Dates, Timing, and Astrology.

Mercury
No key dates: ruled by Mercury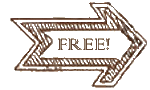 Free Tarot Reading