The Star
Calm and serenity · Destiny · Hope · Opportunity · Renewal
The Star's Meaning
The Star's presence signifies a period of respite and renewal for you. This renewal may be spiritual, physical, or both. It is a particularly positive sign if you or someone close is recovering from illness or injury. It is a light in the darkness, illuminating your future and your past.
Past
Move on from the hardships of the past and begin your renewal. At the end of all struggles will be peace; rely on your inner strength and external support systems.
Present
Consider balance and restraint when finding solutions to your current problems. The right amount of help and encouragement will bring harmony and happiness to your circles.
Future
The time of your renewal is approaching. You have chosen the right path to restore your mental and physical health. By being brave enough to choose the riskier roads, you will inspire those around you.
Yes / No Key Interpretation
The Star is symbolic of hope, renewal, and beauty. It suggests a period of spiritual tranquility, happiness, and positive opportunities. The overall feeling of this card is optimistic and serene. The answer suggested by its presence is yes.
Key Dates, Timing, and Astrology.

Aquarius
Key dates: January 20 to February 18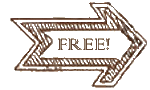 Free Tarot Reading