Three of Cups
Abundance · Celebration · Creativity · Entertainment · Gathering
Three of Cups's Meaning
This card is both a portent of celebration and cause for it. It tells of great happiness in the future for you, and not of the passing kind, but secure joy which will last and be shared with those around you. Commonly associated with the completion of a meaningful project, or, even more likely, a birth.
Past
Long dormant talents are beginning to influence your life and the work you have done is beginning to influence your future. You may find richer rewards by investigating more experiences than you have previously.
Present
There is abundant energy gathering around this moment that signifies you are approaching a new phase of life.
Future
The desire to help other people will factor greatly into your considerations and you will take a greater joy in a significant role among your community. A full life lies ahead of you, to be celebrated by the ones who love you.
Yes / No Key Interpretation
The Three of Cups brings with it an abundance of love and joy. It suggests happy gatherings or celebrations and success in various aspects of your life. It is associated with loving celebrations and close relationships, and it means that the answer you seek is yes.
Key Dates, Timing, and Astrology.

Cancer
Key dates: July 2 to July 11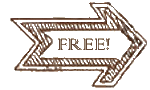 Free Tarot Reading