Two of Cups
Commitment · Friendship · Love · Partnership · Relationship
Two of Cups's Meaning
The single resounding theme associated with the II of Cups is partnership. What sort of partnership is less clear, but you are in the past, present, or future, part of a powerful one. This partnership will involve absolute trust and commanding respect. It may, of course, be a particularly emotional love affair, but it could just as easily be a deep and abiding friendship. The exact nature may be revealed by the rest of the spread, or it may not. It will be a source of happiness for you, though, a presence in your life you can count on at every turn, and whose well-being will be as important to you as your own.
Past
You have recently made a friendship or partnership that will bring you great rewards in the future. This connection will be meaningful for years to come.
Present
A loving union or close partnership will begin soon. Through commitment and dedication, this relationship will bring you great rewards, even if they are distant.
Future
Be on the lookout for a partner that will facilitate the achievement of your goals. It should be someone like you who can understand your ambitions and priorities.
Yes / No Key Interpretation
The Two of Cups shouts about love, positive relationships, and togetherness. It suggests a life full of close bonds, good friendships, and mutual love and respect therein. This card encompasses all happy, positive, loving feelings. The answer it is providing to you is yes.
Key Dates, Timing, and Astrology.

Cancer
Key dates: June 21 to July 1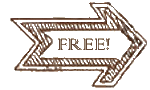 Free Tarot Reading