The Wheel of Fortune
Change · Destiny · Good luck · Life cycles · New direction
The Wheel of Fortune's Meaning
Symbolic of life's cycles, the Wheel of Fortune speaks to good beginnings. Most likely, you will find the events foretold to be positive, but, being aspects of luck, they may also be beyond your control and influence. Tend those things you can control with care, and learn not to agonize over the ones you cannot.
Past
The actions of your past are the seeds of your future success. To make progress, you must accept the changes coming.
Present
There is a beneficial change approaching, but keep in mind that luck is out of your control.
Future
The future will yield an opportunity to change paths towards personal growth and happiness. You must be ready to change your ways of thinking, because whether or not your actions bring success, they represent beneficial change.
Yes / No Key Interpretation
The Wheel of Fortune stands for luck, changes, and a new direction in your life. While it also shows ups and downs, the overall feel of the card is a positive one indicating changes for the better and good fortune. The answer you are looking for is yes.
Key Dates, Timing, and Astrology.

Jupiter
No key dates: ruled by Jupiter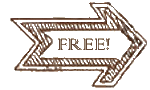 Free Tarot Reading