Trusted Tarot is one of the highest rated Tarot websites in the world!

Trusted Tarot is rated 4.9 out of 5 stars, based on 66,587 reviews!
Exciting news! We just launched a Trusted Tarot app, and if you buy a Grand Patron membership from the website it includes unlimited access to the app! If you buy a subscription in the app it does not include website Grand Patron membership.
I am so grateful to have the opportunity to help you and others around the world!
Everyday when I check my email, my inbox is filled with emails from people asking for more spiritual guidance. Because I love to listen and make your life better, I have put together a collection of readings that helped me when I lacked an emotional anchor... or simply was curious about my future!
These powerful readings have a special name—my Grand Patron Treasures—and here is an overview of what they contain:

Looking for instant answers to your most important questions?

My most powerful "YES / NO" spread gives you a simple yes or no answer to even the most complicated questions. You'll be surprised!

If you got this reading from a Master Tarot reader on the phone, it could cost up to $13 per MINUTE! Your Grand Patron account comes with unlimited readings!

Want to improve your relationships?

I have created 21 Deep Meditation and Relaxation exercises that will help you improve all your personal relationships... lovers, friends, colleagues, and more! These meditations have been carefully crafted to improve the 21 most important parts of your personality.

I got an email the other day from a company selling a similar course for $97!

Currious about your career?

You'll find my money and career reading useful in making decisions that influence financial spheres in the near future!

Want specific guidance and detailed insights about your near future?

Planetary Aspects and Transits are the root of astrology, but are very complicated. My Astro Forecast contains four easy-to-understand meters and a detailed summary of every day of the year!

Professional astrology software is about $499, and most Astrologers charge $100 per hour for their work. This tool has taken me YEARS of study to produce, and someday I might even sell it separately... but you get it for free!

Daily forecasts for 2023 and beyond!

My Numerology Calendar gives you a quick but meaningful daily reading.

Numerology reports are usually about $19 each. But yours are included in your course!

Discover insights hidden in your name and birthday

Your name was not an accident, and my Numerology readings give you detailed interpretations of your name, birthday, and so much more.

Learn to Meditate in just 7 days

Ground yourself, find peace and calm, and develop a new focus with this 7 Day Meditation Course. There's lots of research proving the benefits of meditating every day, and this course makes it easy start.

Similar meditation courses can cost $97, but I want you to discover the power of meditation for free!

Your detailed personal Astrology Chart

Your reading today started with an interpretation of your Sun Sin, and when people think of Astrology that usually what they talk about... but there's SO MUCH MORE to your Natal Chart. My Grand Patron Treasures include a detailed reading of every sign in your chart including Mercury, Venus, the Moon, Mars, Jupiter, Saturn, Uranus, Neptune and Pluto!

A natal chart from a professional Astrologer is between $100 and $200! Online, they are about $70-$100.
Plus, get a FREE Premium Reading every day!
Relationship Reading

This powerful three card reading explores a relationship. It tells you what brings you together, what pulls you apart, and gives you ideas on what you can work on in your relationship.

New Love Reading

This three card Love reading answers three questions: Are You Ready for Love? Where will you meet them? What are some potential challenges you could face?

Prosperity Reading

Focus in on your financial spheres and explore your current situation, the roadblocks in your way, and a possible solution that could bring more prosperity into your life!

Background, Problem, Solution Reading

Explore a problem in your life, discover the background of the situation, and get advice and a potential solution. I'm one of the few Tarot readers that not only wants to help you see into the future... but also wants to help you create teh future you deserve.

Mind - Body - Spirit Reading

This three card reading explores your mind, body, and spirit - and it is exclusive to Trusted Tarot. It's designed to give you general guidance about your life, that you can use to springboard off of to reach new heights.

Issue - Action - Event Reading

Take a deep look at an issue you are currently facing, get suggestions of an action for you to take, and then find out an unexpected event which may help or hinder you. I designed it to be applicable to a variety of situations!
If you bought all these guides, readings, and tools separately you could easily spend $900. My goal with Trusted Tarot is to help as many people as possible, even if it means making less money.
You're not like most people. While others sit and wait for the world to happen, you have the courage to seek answers and manifest your own reality... and today, you can make it even easier for yourself.
You get all my Grand Patron Treasures for free when you support my work here at Trusted Tarot! And most importantly, you'll be helping me continue giving away free Tarot readings for many years to come.

Your Grand Patron Treasures are backed my 30-day 100% unconditional money-back guarantee. You MUST be delighted, or I insist you ask me for a prompt refund of your entire donation. No hassles, I promise.
Save with a Grand Patron Bundle!
Free Treasure #1: My famous Yes/No Spread!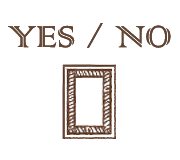 Probably the most powerful spread on Trusted Tarot, this reading gives you an instant answer to a question that can be answered with a "yes" or "no".
Free Treasure #2: The powerful Astro Forecast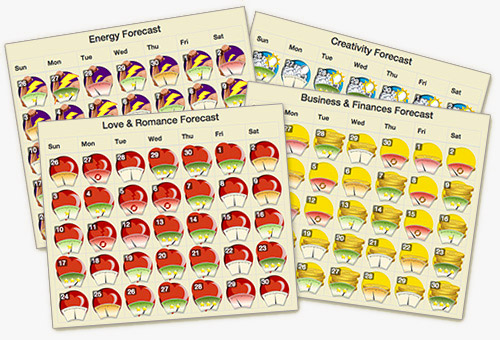 Planetary Aspects and Transits are the root of astrology, and date back thousands of years, but they are very complicated - including advanced concepts like conjunctions and quintile aspects. The Astro Forecast simplifies complicated astrology into 4 easy-to-understand meters that you can use to quickly understand the meanings of all the aspects and transits that impact your day. If you would like more information about any day in your month, just click it: the Astro Forecast includes a detailed summary of every day!
Free Treasure #3: The Love Elements Spirit Guide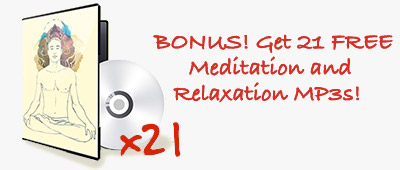 Your Grand Patron Membership includes unlimited access to 21 Deep Meditation and Relaxation excercises designed to tune your love elements: qualities that make your personality magnetic and will help you attract good people into your life. The love elements are not just for romance, they help all your personal relationships!
Free Treasure #4: Numerology Calendar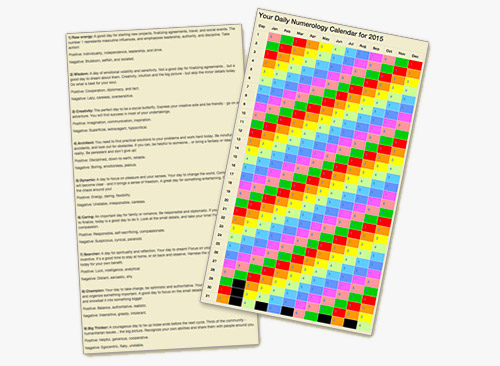 Plus, you get a special Numerology calendar I call my "Rainbow Table" that summarzies the numerologiacal energies of every day of the year.
And so much more...
I promise to delight you!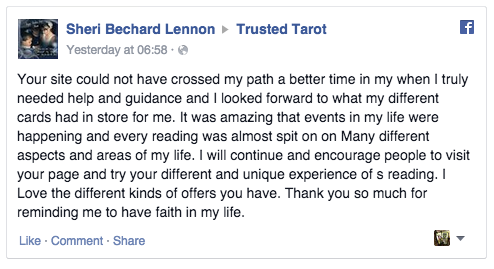 Save with a Grand Patron Bundle!
Please support Trusted Tarot! Your kindness and generosity keeps this website running, helps me continue developing new spreads and lets me give away free tarot readings to people around the world.
All the Grand Paton Treasures are delivered digitally, and the images are for visualization purposes only.
ClickBank is the retailer of products on this site. CLICKBANK® is a registered trademark of Click Sales Inc., a Delaware corporation located at 1444 S. Entertainment Ave., Suite 410 Boise, ID 83709, USA and used by permission. ClickBank's role as retailer does not constitute an endorsement, approval or review of these products or any claim, statement or opinion used in promotion of these products.