Trusted Tarot is rated 4.9 out of 5 stars, based on 64,222 reviews!
Tarot
Tarot readings are a powerful form of divination that use an ancient deck of cards to help you find answers to your most important questions about love, relationships, your career, finances and more. Psychics and fortune tellers have used Tarot cards for hundreds of years, and Trusted Tarot will give you an accurate reading that's personalized based the cards you choose and the order you pick them. Every card has a different meaning depending on its position, so you will get a unique and detailed perspective on your current situation. To prepare for your reading, I recommend that you listen to this grounding excercise - then scroll down and select your cards.
Choose your cards
Now that you have grounded yourself, please select the cards we will use for your Tarot card reading. Remember, I shuffle my deck and draw new cards for the Tarot spreads every day, and these cards represent each one as it was laid out in front of me. Please take a moment to pause between drawing your cards, and when you are done selecting your cards for your Tarot reading you will be whisked away to a detailed interpretation of each card and what it means in its position in the Celtic Cross Spread.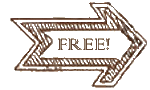 Free Personalized Reading
Our origional Free Tarot Reading is more accurate, and gives you better guidance for your current situation! If you're new here, I recommend you click on the red "Free Personalized Reading" button above this paragraph to get started.
Or if you'd prefer an anonymous Tarot reading, please select two runes to guide your reading!
Describe your question as best you can from the dropdown lists below to choose two runes to guide your reading.